Save 70% on Xero with Productivity Solutions Grant
Receive 70% funding support via the Productivity Solutions Grant (PSG) when you adopt Xero via Harvest Accounting, a pre-approved PSG vendor.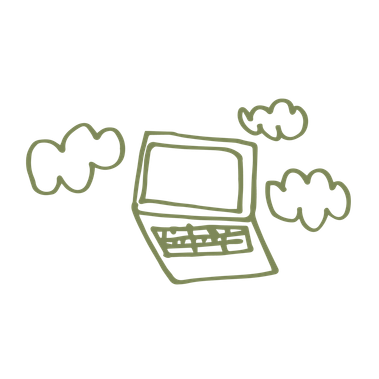 WHAT IS THE PRODUCTIVITY SOLUTION GRANT?
A joint initiative by the Infocomm Media Development Authority (IMDA) and Enterprise Singapore, the Productivity Solutions Grant (PSG) supports companies keen on adopting IT solutions and equipment to enhance business processes.

PSG supports the adoption of solutions that cut across industries, such as in areas of customer management, data analytics, financial management and inventory tracking.
From 1 April 2022 onwards, the maximum support level will be up to 70%.
WHO IS ELIGIBLE FOR THE PSG?
SMEs can apply for the PSG if they meet they following criteria:
Registered and operating in Singapore
Subscription of the IT solutions or equipment must be used in Singapore
Have a minimum of 30% local shareholding
SOLUTIONS FROM HARVEST ACCOUNTING
In Detail:
+ XERO SUBSCRIPTION

Xero Subscription for 12 months for unlimited number of users
+ XERO SET UP
Set up Chart of Accounts in Xero
Enter relevant company information into Xero
Review and finalise GST and tax settings
Import of ending balances for latest financial year end
Bank feed set up and import of historical bank statements
Import outstanding AR/AP invoices
Import of fixed assets and depreciation schedule
Import of products and services
Import of customer and supplier contact information
Set up of up to 2 invoice templates using Xero's standard or custom template.
+ XERO MIGRATION
Import detailed line-by-line historical transactions for up to twelve months and up to 1,200 lines.
+ XERO TRAINING
Full day Xero training on-site or online screen sharing
Frequently Asked Questions
What is the processing time for applications?
Applications are processed within 4-6 weeks from the submission of all required information.
Companies are strongly encouraged to submit their applications ahead of time to account for the application outcome and/or processing duration required.



Where can Applicants check the status of their grant application?
An email will be sent to the company's contact person with the status of the submitted grant application.
Alternatively, Applicants may log in to the BGP. Under the "My Applications" section, they can view the status of their grant application by toggling between the tabs (Drafts/Processing/Actions Required/ Completed).


What is the processing time for claims disbursement?
Claims are processed within 4-6 weeks from the submission of all required information.
Companies are encouraged to submit their claims after they have fully deployed, providing documents to show use of the solution for at least one month. Incomplete submissions will result in delays.



How will the PSG grant disbursement take place?
Disbursement of the PSG grant will be credited directly to the company's bank account through GIRO. The completed GIRO form must be verified by the company's bank and submitted to ESG before the company's claim request. For multiple claims, the GIRO form is only required during the submission of the first claim.
The company will need to submit a new GIRO form if there are changes to the company's account details.



How will I be notified of the claims disbursement?
An email will be sent to the email address stated on the BGP to confirm the transaction.