Partners & Qualifications
We are proud to be a Xero Platinum Champion Partner!
Harvest Accounting is a digital native accounting firm, and we use Xero exclusively to provide the most efficient and user friendly accounting solutions to 100% of our clients, with many benefiting from additional functionality of a range of 800+ ecosystem apps.
We are experts at Xero migration and streamlining operations digitally. Please speak to us if you are dreaming of going paperless.
Everything in one place
Xero is a powerful all-in-one solution for your business. Run everything smoothly, keep tidy records, and make compliance a breeze.
Connect to your bank
Set up bank feeds from your bank accounts so transactions are imported securely into Xero each business day.
Collaborate in real time
Use Xero to work with Harvest Accounting, or employees, even if you're on opposite sides of the world.
Customise to suit your needs
Make Xero work for you by adding the elements you need. Take advantage of Xero's app marketplace with over 800 third-party apps to make running your business even easier.
We are proud to be a Receipt Bank Gold Partner!
Bookkeeping can be a snap with Dext. Whether you're a small-to-medium sized business, or submitting staff expense claims, Dext has got the tools to make your accounting admin simple and painless.

Upload bills, receipts, and invoices on-the-go by snapping a picture from your mobile phone app, or upload via laptop or email account and extract all the important data, and then scrap the physical copy. Simple and paperless!
The time you'd usually spend on your financial admin? You've just won it back. Now you're free to focus on what really matters — like growing your business.

We provide Dext FREE of charge for all of our clients on our monthly accounting service packages!

Spenmo automates your accounts payable by integrating with Xero, providing instant local settlements and international payouts at 0% FX markup. They also offer virtual corporate cards for real time monitoring of costs and setting spending limits.
By signing up through this link Harvest Accounting customers get 2% unlimited cashback on Spenmo cards and 50% off a Spenmo subscription for the next 6 months.
Harvest Accounting is a pre-approved Peppol Ready solution provider. Let us enable your business to access InvoiceNow e-Invoicing via Xero.
Contact us to find out how to get S$200 with the E-invoicing Registration Grant (ERG).
ApprovalMax is a tool that extends the online accounting platforms such as Xero with approval-driven financial controls. It replaces paper and email-based approvals with fully automated multi-role and multi-tiered approval workflows, and ensures spend control and regulatory compliance.
Together with other efficiency apps, ApprovalMax increases team productivity in accounting and enhances collaboration.

The #1 Digital business account for SMEs and Startups. One account for all your business financial needs. 100% digital and free account opening, no hidden fees. Sign up in 5 minutes.
Earn 5% Cashback on your Online Marketing and SaaS spend with Harvest Accounting.

Whether you have a brick & mortar or an online business, Stock&Buy helps you manage your inventory, orders, customers and suppliers in one place. Perfect for integrating your Shopify store with Xero.
Sign up for a free 30 day trial with Harvest Accounting.

Unleashed software creates an enterprise-level business inventory management solution to streamline your business to achieve complete control of your products — and instant clarity across suppliers, production, inventory and customers. Unleashed synchronises your data to the best-of-breed applications you need to run your business.
Take control of your inventory by signing up for a free 14 day trial with Harvest Accounting and experience every feature.

CardUp is a credit card enablement platform, providing a more rewarding way to make and collect big payments. Let your customers pay you by credit card directly from your Xero invoices.
Sign up for a CardUp account and thereafter CardUp Collect with Harvest Accounting via our referral link.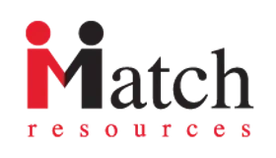 Match Resources exists to solve the critical issues facing their clients, both large and small. They provide a broad range of services and solutions to help organizations facilitate change, achieve their vision and optimize performance and productivity.

Harvest Accounting's preferred human capital partner.
The one-stop HR software you need. Streamline and automate your company's payroll, leave & claims filing. Manage time attendance & shift scheduling with Facial Recognition technology.

An HR experience designed for people, not personnel. Trusted by thousands of companies, banks, and statutory boards (CPF, IRAS, IMDA) for accurate payroll processing.
Harvest is a Talenox Payroll Expert. Speak to us to learn more.